Advantages with mealworms
Mealworms thrive on residues; at our farm it's organic wheat bran and potatoes or carrots from Danorganic (which is an organic vegetable wash- and packing house). In this way, mealworms help reduce waste.
Mealworm don't drink water. They are so efficient at recycling liquids, that they only need what they get from the vegetables. Mealworms can extract water from the air, too.
Mealworms convert residues to high quality food for humans and feed for animals.


Mealworms do this job in a splendid way, which is healthy for the environment, as it emerges much less CO2 in the process than, as an example cattle do.


Mealworms are easy to produce anywhere. When we grow our food locally, we save on transport costs.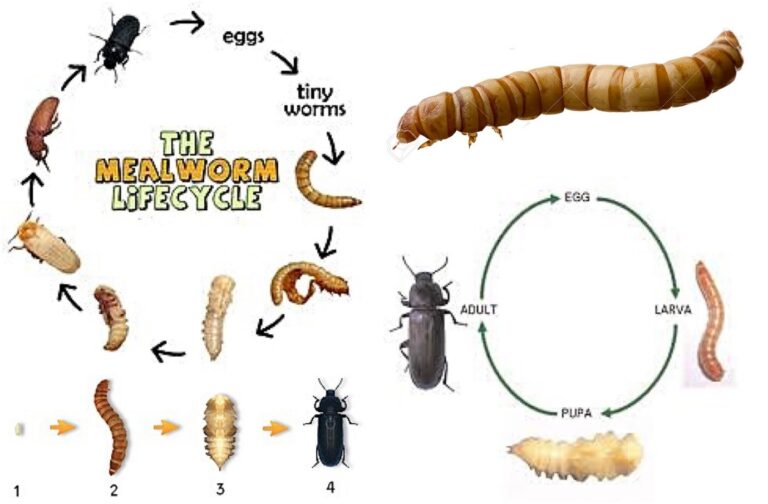 Lifecycle of the mealworm
Mealworm beetle lay eggs

Eggs hatches baby mealworms (approx. 4 days)

Mealworms grow (approx. 10 weeks)

Mealworms transform to pupae

Pupae hatches the mealworm beetle (approx. 1 week)