Frass fertilizer
This fertilizer is somethng special because the content of amm-N is very low. This means that almost all nitrogen is tied organicly and difficult for the plants to get. However, when it's spread out on the soil, bacteria will convert the manure to potent fertilizer. In this way, all nitrogen over time will be transformed, so it can be used by the plants. So – it's a slow release fertilizer. That's excellent for houseplants, balcony boxes, plant pots and gardenplants in general.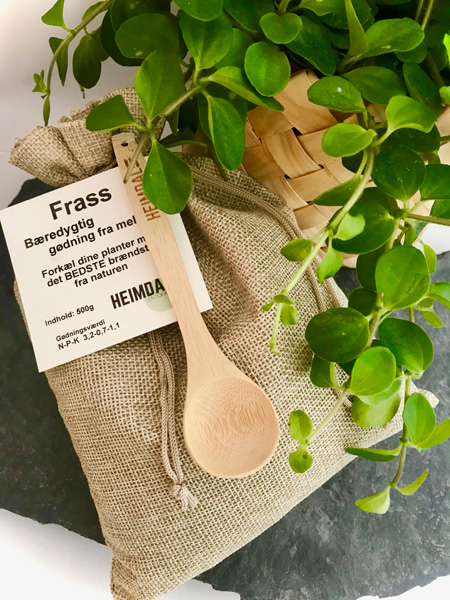 FRASS is a manure from mealworms – 100% Organic
This fertilizer has a very high concentration of nutrients. Spoil your plants with the best natural fuel.
The pH value is neutral, which means that the fertilizer will not add acidity. That's good for roses, vegetables etc. But not useable for acid soil plants like rhododendron.
Frass consists of: N-P-K 3-1-1 sulfor, magnesium and copper. 
Studies show that the chitin in mealworm has a positiv effect on the plants' resistens against pests. Read more about chitin
1 bag: 500g